Services
---
AIoT Consulting specializes in delivering an executive level AI and IoT introductory one day crash courses training program. This course is recommended for organizations wanting to offer their senior management team members a good foundation in their quest for digital transformation. We have learned from the best and have been trained by very well-established programs developed by the Massachusetts Institute of Technology (MIT). We also specialize in building and implementing truly intuitive inter-active Chatbots for both your website as well as telephone agents through API integrations. We also have extensive knowledge in digital merchandising in both Restaurant Digital Menu Boards and Retail available through regular consultation services. Here are some additional details on each of the services we offer:

---
AIoT Executive Onsite Training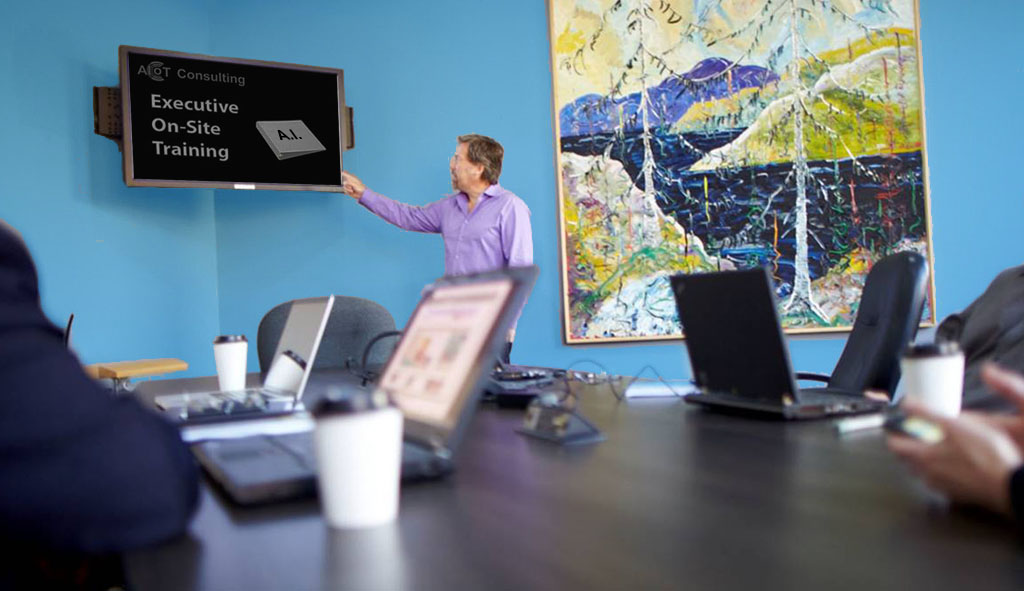 ABOUT THIS PROGRAM
Non-technical executives are simply not comfortable engaging AI & IoT discussion by fear judgement or lack of knowledge. To address this, we've created a one-day crash course to empower executive with the foundational jargon and basic knowledge, which will give them the confidence to move forward. You'll be introduced to some key AI & IoT technologies and their business implications, equipping your team with the knowledge and confidence needed to transform your organization and convert any uncertainties regarding AI & IoT into impactful opportunities for your business growth. The program does not assume any particular technological background – you'll focus on the organizational and managerial implications of these technologies, review practical implementation examples, rather than on their technical dimensions. A key element of the program is to lay the foundational knowledge which will encourage the participants to think outside the box and to begin formulating ideas and potential avenues in applying AIoT to profit your organization.
THIS PROGRAM IS FOR YOUR ORGANISATION IF:
You're looking to equip your management team with tools to effectively analyze, articulate, and apply key AIoT management and leadership insights in their work and that of their teams and organizations.
WHAT THE PROGRAM COVERS
This one day program presents your management team (up to 6 team members) with a foundational understanding of where we are today with AI & IoT as well as a practical introduction to some key AI & IoT technologies, and their business implications.

The program will cover 4 major topics, include course materials (binder), an AI & IoT Terminology "Cheat-Sheets" for each participant as well as an online practice exam to be completed after the training. Upon successful completion of the exam, the participant will receive a Certificate of completion. The following is a list of the 4 modules and topics covered in the program:
Module 1
Demystifying AI & IoT
AI & IoT Definition
A little history
Fields of application & "Use Cases":
Terminology Sprint (Part 1)
Module 2
AI & IoT Sub-Fields

What's Machine Learning?
What's Deep Learning
What are Embedded Systems?
IoT Web Servers
Robotics & RPA
Terminology Sprint (Part 2)


Module 3
What is Natural Language Processing

NLP Definition
NLP Fields of Applications
NLP Experiment and Demo


Module 4
AI & IoT's Impact on Jobs & Ethics

Impact on Jobs
Impact on Ethics
Terminology Sprint (Part 3)


Pricing (up to maximum of 6 participants) :
The course typically begins at 8:30am, and finishes at 5:00pm. This course is designed for a maximum of up to 6 people. Training provided at customer location, pre-class preparation included in price, travel expenses are extra.
---
IoT Web Server Dashboard On-Line Course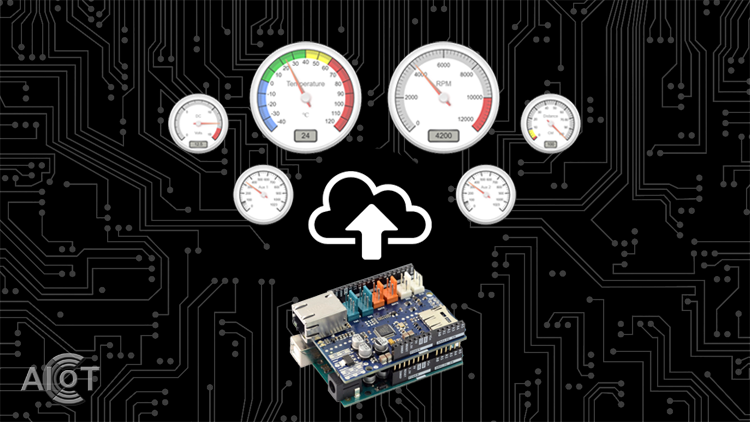 ABOUT THIS COURSE
Microcontrollers play a significant role in our daily lives. In fact, they are very often embedded in many of the products we use on a daily basis and are completely taken for granted. They are behind the scenes, orchestrating the complexities of using various SENSOR devices such as liquid level sensors, temperature sensors, distance sensors to name only a few, read their respective values and decide when it's time to power ACTUATORS, which are other devices such as electromagnetic valves, pumps, fans or heating elements until the entire process they were designed for is completed.
THIS PROGRAM IS FOR YOU IF:
You're an electronics enthusiast who wants to learn how a simple microcontroller can be used to remotely monitor and control sensors and actuators, or an entrepreneur who wants to solve a real-life problem by having a system to remotely monitor and control the behavior of one of their processes.
WHAT THE PROGRAM COVERS
During this course, you will learn how to create a fully interactive webpage dashboard with animated gauges and switches to display the values of various sensors and remotely control actuators through relays in real time. Although there are no prerequisites for this course, students having some basic understanding of the Arduino, C++ and HTML may find it easier to complete some of the modules. For those with no experience, no need to worry, as we've included some refresher modules for you, and we'll also make it real easy for you to simply cut and paste the code and follow step-by-step instructions as we explain each line of the code. This on-line course is offered via the UDEMY Global learning platform, contains 30 lectures with 4.5 hours of on-demand video and over 37 downloadable resources.
---
Chatbot design and implementation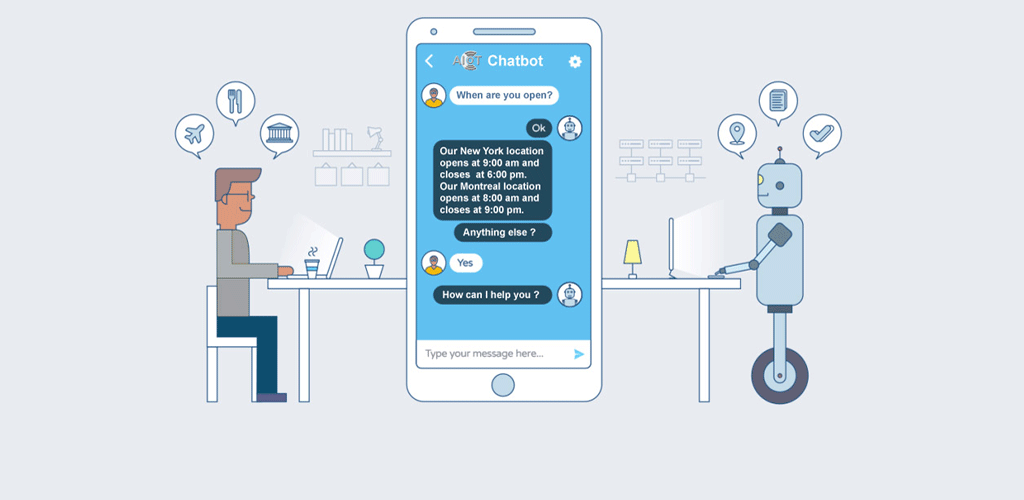 Extensive experience in designing chatbots in marketing, customer support, product selection, feedback and more. We understand the nuances of this technology and how to structure and write conversations that will create chatbot success.
Please use the "contact" option at the top of this page or the button below and we will get back to you to further discuss your needs. Alternately, you can always chat with our AIoT ChatBot by clicking on the Chat ICON in the lower right of the page…
---
Consulting Services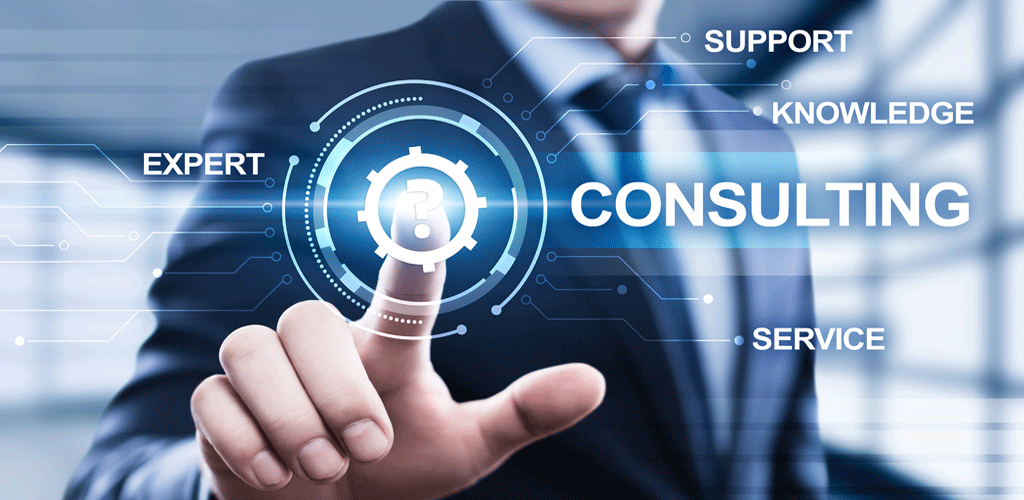 With over 25 years of experience in executive business development, sales and marketing in large organizations, we have a wealth knowledge to share. Whether you need general consultation services on SaaS platforms, AI and IoT, Digital Merchandizing (Ex: Digital MenuBoards, Posters. DooH, etc.) or other similar technologies, we can help. A minimum 1 hour booking is required. Consultation services can be rendered over video conference (Zoom/Skype/Teams) or in at customer location. Travel expenses for consultation provided at customer location will be extra.
Pricing (minimum 1 hour) :